Neighbourhood Coffee
Serving up fresh coffee all day every day
Welcome to In The Neighbourhood Coffee House and the original home of 'Martinborough Coffee Company. We deliver quality, locally roasted coffee in the heart of Martinborough, Wairarapa NZ.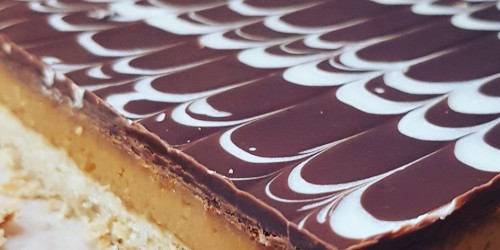 In the Hood

It's All Good


We all need a place we can drop into for a great coffee, a chat, a smile of recognition and a slice of indulgence baked from the heart. We love our wee Neighbourhood and we also love what we do. Our aim is to serve up warm hospitality, and deliver the tastiest coffee, in a chilled out environment, where you can take time out and watch the world go by.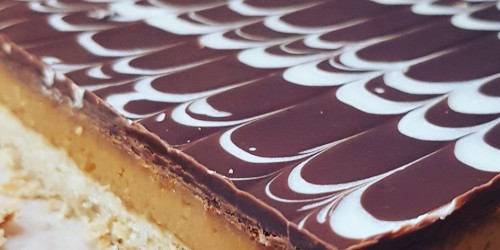 Our Coffee story
We're about supporting local

We source our coffee beans from our good friends over at Martinborough Coffee Company. They have a very simple coffee philosophy, sourcing high quality coffee beans, and accomplish an excellent roasted coffee that is consistent in flavour, we simply serve it with care and respect.
Our Barrel Aged Roast

Pinot Noir Barrel Aged Coffee

The business of brewing and consuming coffee is captivating and it has become far too easy in our consumer culture for us to forget that coffee is a fruit, a cherry, a crop that is grown by farmers, we believe if handled properly at origin, coffee has the potential to be respected and treated like a fine wine.

Green Coffee beans are porous and there for excel at absorbing nearby aromas. The crew at Martinborough Coffee Company have been experimenting with aging green coffee beans in used award winning Atarangi Pinot Noir barrels. This partnership aims to infuse the chocolatey coffee flavours with subtle hints of poignant fruit notes, creating a coffee packed with flavour.
Our Cafe
In The Neighbourhood Coffee House
Time slows down when you enter the best little coffee house in town. Coffee is about the experience, it's that moment when your hand is warmed by the mug, you bring it up to your nose, inhale deeply and then take a sip.
Our Cafe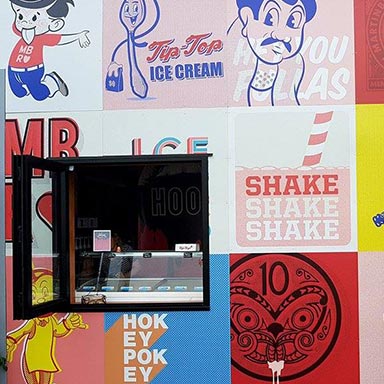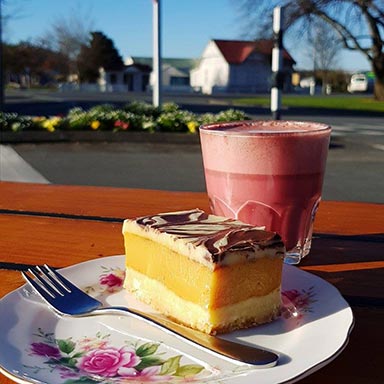 We've Got You Covered
In the Neighbourhood Coffee House offers free WiFi and an exciting range of wholesome cabinet food from freshly baked treats to fresh gourmet salads, super-food smoothies, and gluten free delights.
Our Coffee is fairly traded and certified organic, we offer a range of alternative milk including New Zealand own Otis oat, soy, coconut and almond. Our Super food smoothies are blended with fresh fruit and veggies and will make your belly smile.
Breaky includes homemade muesli with fresh fruit compote, acai bowls, toasted bagels, bacon and egg pie and breakfast quiches. Our cheese scones have been voted the best in NZ by RadioLIVE. Try them for yourself... you be the judge!
Our Crew
Serving up a shot of goodness...
Inspired by our passion for great coffee, we believe good old fashioned customer service goes along way. We simply create the means to bring our community together, consistency, awesome service, upbeat tunes and a good quality product.
Our Crew

Contributing to the 'good in the hood' that is NHD

Our aim is to deliver kick ass coffee and delicious food, with chilled out tunes and staff that rock, in an environment that makes us all smile, and situated right in the heart of our favourite community. We all share the love of the Wairarapa and know just how infectious it can be.

Our team are a bunch of locals who bring with them a passion for great coffee, personalities that shine and an eagerness to offer a warm, cheerful and upbeat experience. Their hospitality, warmth and knack for getting it right keeps our locals keen.

So whether you need a nice space to settle in and get some work done, or are just on the hunt for the best latte in town, we've got you covered.
Kiwiana mural
The team at In The Neighbourhood Coffee House are a creative bunch and have designed a piece of street art to celebrate New Zealand culture, what it means to be a kiwi and to encourage and engage conversations of past times growing up in New Zealand and a reminder of the simple things in life.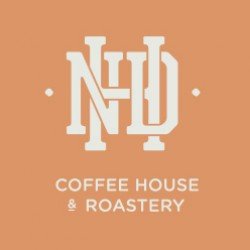 5

711 Mural

5711 the brand was created out of the staunch commitment and pride our community have for our town post code. It is a brand created to showcase Martinborough and is currently featured on our reusable coffee cups and our famous Cafe art wall in colaberation with Caleb a local brother known as Mayonaize currently residing in Melbourne #Lovemartyhard
Our Stockists
We love Martinborough Coffee Company and are proud to deliver their full range of coffee blends. They are also currently available at: